36x UV Bar / LD102-36xUV Technical Parameters:
Rated Voltage:AC90~240V
Rated Power:120W
LED Source:36x3W 395nm UV
Control Mode: DMX-512 / Auto / Master-Slave
DMX-512 Channels:1CH / 2CH / 3CH
Beam Angle:60°
Dimming:16 bit Fine dimming
Dimensions:536 x 104 x 147.5 mm
N.W.:3.1kg
LD102-36xUV purple light lamp is mainly used in theme park luminous scenic spot, bar lighting project, meal bar lighting project, etc..

All kinds of luminous paint and fluorescent paint have good fluorescence effect.

The UV Light using 395nm UV LED, we add the 400nm dark blue together, which makes the whole luminous scene not too dark, and improves the safety of amusement facilities.

The LD102 stage lighting gene determines that it has a full DMX control function.
By controlling the signal, you can control accurately, including linear dimming, stroboscopic, gradual transition and other functions;
Through the integrated control system or DMX console, you can easily realize the luminous scene of sound and photoelectric synchronization effect.

Power in/out & DMX in/out adpter, you can connect up to 6pcs UV Bar unit.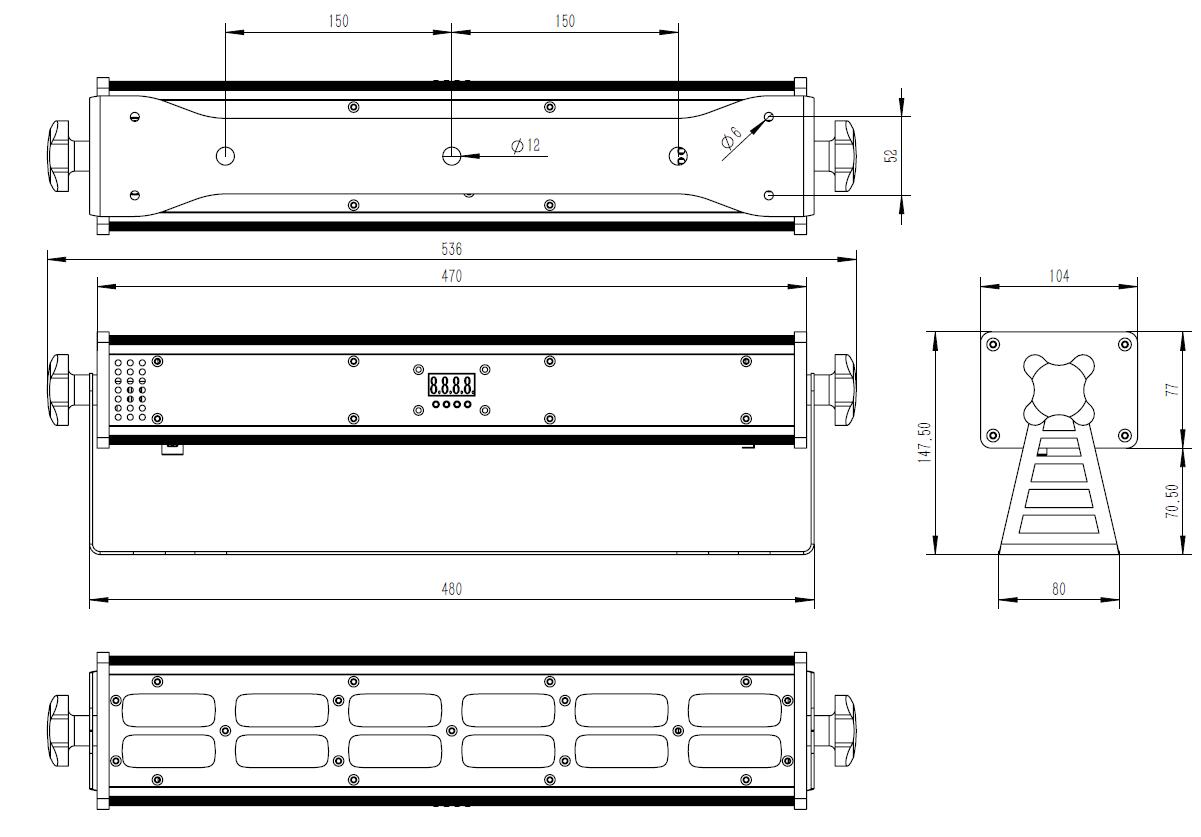 18.Dec 2018