C-Warm Strobe Lights / LD102-36xA2W Str Technical Parameters:
Rated Voltage: AC90~240V 50-60Hz
Rated Power: 125W
LED Chips: 12x3200K + 12x Amber + 12x 6000K
Control Mode: DMX-512 / Auto-run
DMX-512 Channels: 5CHs
Beam Angle: 60°
Dimensions: 536 x 104 x 147.5 mm
N.W.: 3.1kg
LD102F-36xA2W Str is a professional flashing light with controlled color temperature. Compared with the traditional flashing light, the main difference is that the color temperature is controllable and the color gamut is wide.
The triple color lamp, the color temperature is respectively 3200K / Amber / 6000K, theoretically you can mix any real light color.
The single pulse signal is controlled by the DMX-512 signal, and the different color temperature and the mixed color temperature can be controlled respectively.

Multichannel control can achieve matrix chase function

Both the power supply and the DMX interface are designed by hand drawing hand, which is convenient for the array installation.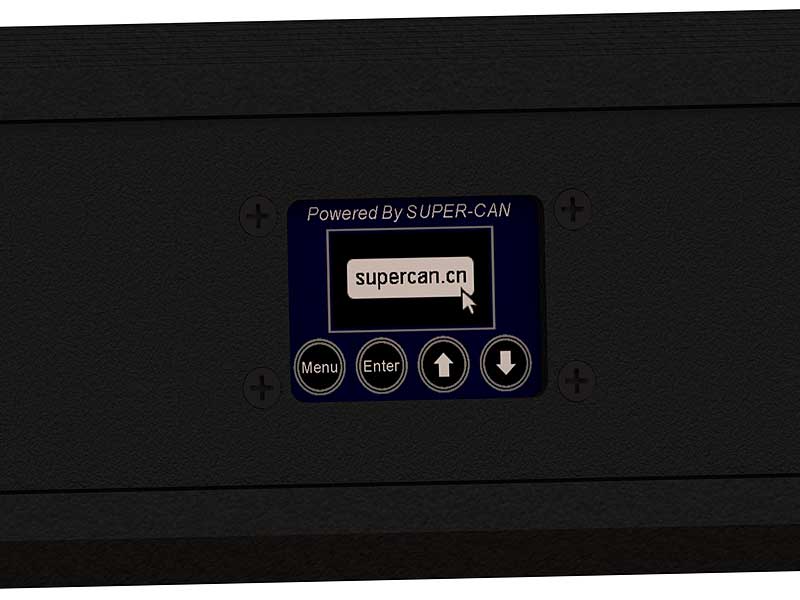 OLED Touch Pannel
18.Dec 2018