---
Sky Beam Outdoor Laser Projector Systems
The term:
"Landmark Laser" is a special term for the description of a show laser system, that is used outdoor to make a certain point visible and exposed from a far distance. The term "Landmark Laser" is mainly used in Asian countries, in Europe or Americas the term "Sky Laser", "Sky laser" or "Sky beam laser" is more common.
What SUPER-CAN provide here?
SUPER-CAN offers suitable systems with G-series, which is a very strong solution for landmark buildings and tourists attractions and large theme parks.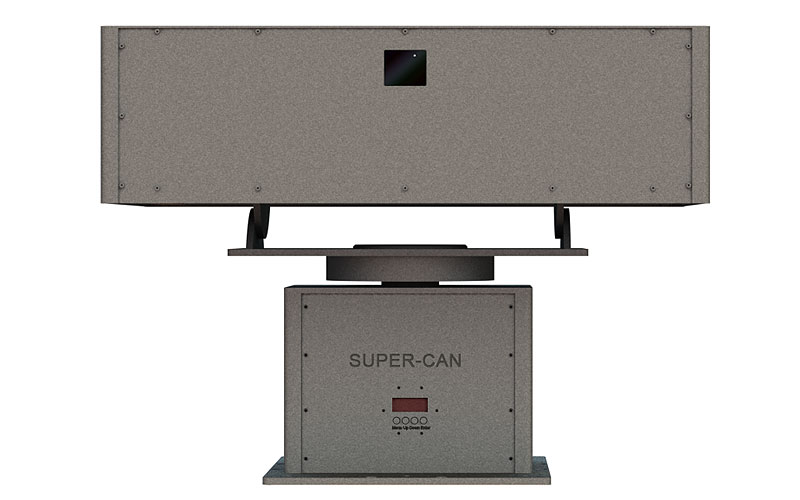 Outdoor Laser Systems
First of all, G-series has a pretty well cost performance, and there is necessary to give at least 2Km visibility of laser beams even the lowest power as G-5W projector, however I suggest you use 10W above to do so for its stronger and more stable in any different hash weather and environments if you have enough budget.
PS: All the systems we offer here can well function at the temperature as minus 20 to plus 40 Deg. There is more suitable for your venues and market competition power.
What positions need sky beam?
Laser light has bright color, high brightness, far range, easy control, charming, many patterns such as advantages, looks more magical feeling. Application in the theme park, building a landmark, a tourist attractions, a large outdoor plaza, bars, stage, dance halls, theaters, commercial performances, Concierge, KTV rooms and so on. The divergence of the laser beam can far attracted to a few kilometers outside the people's eyes, therefore what the beams position for laser light source absolutely be the focus of people's attention.
For having a good visibility of the laser beams outdoor without the use of additional fog or haze (which obviously is not possible for beams over several kilometers), it is essential to have sufficient laser power (heavily depending on the wavelength/color!), a very good divergence (the beam diameter at aperture is not really influencing over distances of several kilometers) and a waterproof system.
08.Nov 2018